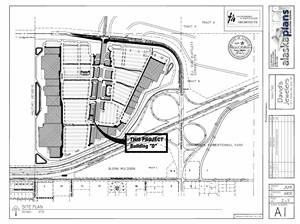 Commercial Design Services
Alaska Plans, Inc. are not Architects or Professional Engineers. When a commercial design project requires these professional services to satisfy the authorities having jurisdiction over the project, Alaska Plans, Inc. will coordinate the project with the appropriate professionals to meet the set requirements. This may include:
Having an Licensed Architect Oversee the Architectural Design & Drafting
Having a Licensed Professional Engineer Oversee the Structural Design & Drafting
An Architectural Code Study
A Structural Analysis
Engineered Load Calculations
An Architect's Stamp
A Professional Engineer's Stamp
By hiring the services of Alaska Plans, Inc. to perform these tasks, our clients save time and money. A project timeline can be fast-tracked to satisfy the urgency of sensitive project schedules. We begin all projects within 1-week of acceptance, and will often complete a commercial project within 6 to 8 weeks, depending on the size and nature of the project. Alaska Plans, Inc. will provide all of the initial design & drafting services in-house, although all commercial projects have a Licensed Architect & Engineer overseeing these services. This design / review structure saves our clients' money. Our estimates are often less than 50% of those from other design companies, and have been as low as 10% of other estimates! These tremendous cost savings can help offset today's elevated costs associated with commercial construction, and help make your project possible.